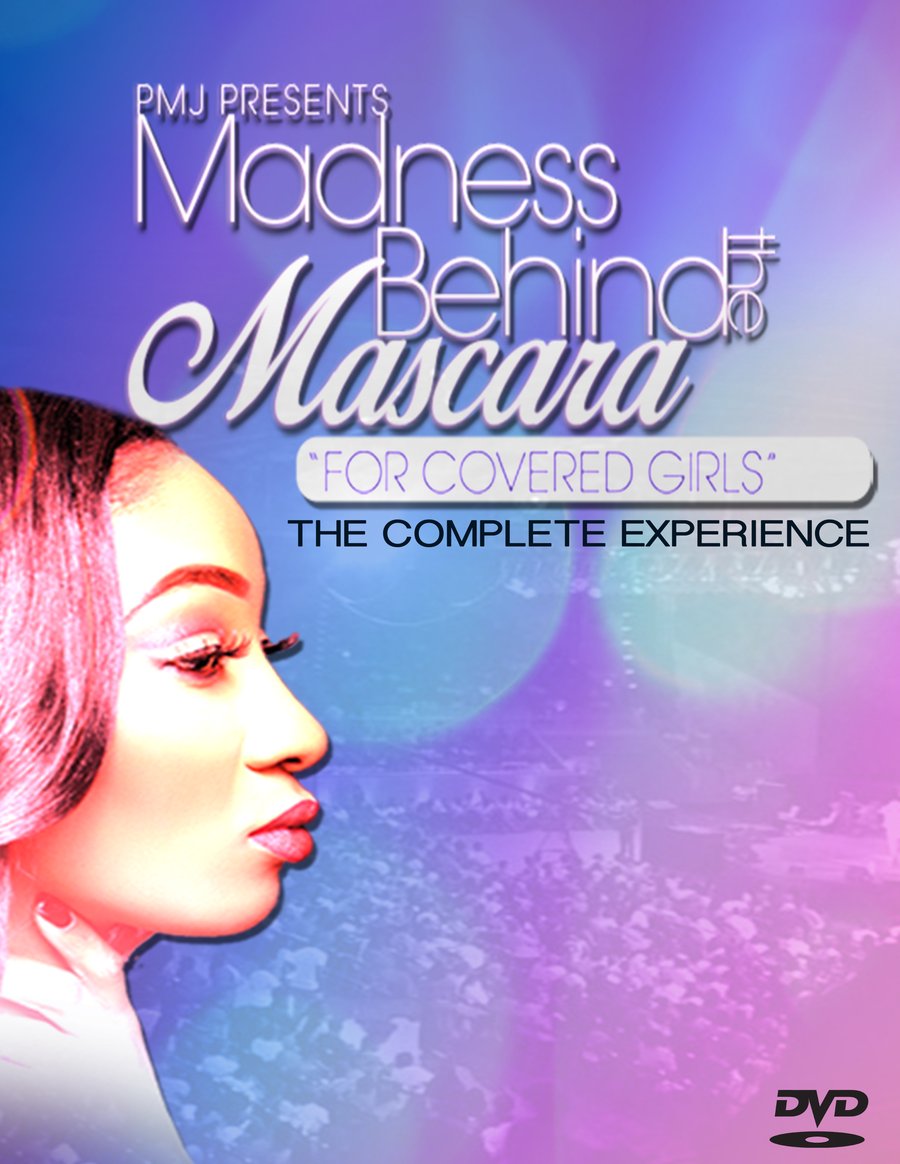 The Madness Behind the Mascara: For Covered Girls 2014
$

20.00
From the heart and mind of PMJ The Madness Behind the Mascara was birthed in 2012. Back by popular demand in 2014, PMJ presents The Madness Behind the Mascara: For Covered Girls. In the life of every woman, there is a little pain behind the pretty and a little mess behind the makeup. Women are by design emotional creatures and built to deal with anything and everything, but at times even the strongest woman needs a moment to be vulnerable! The beauty of a woman is the fact that she can stand any storm with the right umbrella! Despite the storm around her, she manages to still hold her head up and smile even when she's screaming inside!

This DVD is the opportunity to relive the experience of The Madness Behind the Mascara: For Covered Girls. It was an amazing night with a teaching that is guaranteed to challenge and change you mentally, emotively, and spiritually. In this teaching, PMJ challenges every woman to look beyond the immediate and move forward toward her God-given promise. This is a lesson that you will be able to refer to for years to come and share with every woman you encounter.
This 2 disc DVD collection features an amazing Worship Experience with Bishop William Murphy, III; the comedic stylings of comedienne Mrs. V; exclusive behind the scenes footage; testimonials; and the full length teaching from Pastor Mike McClure, Jr.